Have you noticed that countless stylish celebrities are attending red carpet events and wearing cute sparkly shrugs practically everywhere for the last few months? Known as shrugs, boleros and sometimes capes, this season they are in.
After all you know something is going to be hot when you see it worn not once but twice in an episode of The O.C. by Marissa Cooper (played by Mischa Barton).
While they use to be something a mother-of-the-bride would wear over her evening grown, they have been given a make over and are now fresh and youthful. They come in a number of varieties and can be causal day wear to night time glam. The sequined versions add a bit of extra sparkle to a boring outfit, while the knit and crochet versions give you a pretty layered look for everyday wear.
Shrugs and bolero's are available from the popular chain stores around town, with hip designers like Matthew Williamson and Dsquared2 making some stylish shrugs for the cashed up fashionistas. There is something for everyone's taste!
Shrugs are great all year round, in summer a light sparkly shrug makes you glow anytime, day or night. While the knitted version keeps you arms warm as the weather cools down at night. In winter you can couple them with your favourite t-shit much like a cardigan. For night time a great look is to wear them over a plain white singlet, jeans and some boho beads.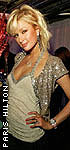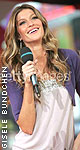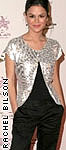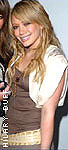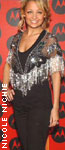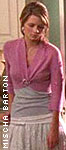 So when did this trend kick off?
They have been around since the cardigan but it's only of late that there has been such a revival, with many stores stocking them in one form or another. The sequined ones (as seen on Rachel Bilson and Kirsten Dunst, above) are a little rare but there is always eBay and online shopping to expand your hunt worldwide.
When will it end?
Shrugs add an extra dimension to your outfit and works in both summer and winter item but like all great trends they will eventually be replaced by something else in a year or two.

Some online stockists: