Kimberley Foster – May 17 2005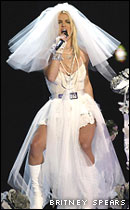 Jessica, Reese and Kate have all done it. Nicky probably wishes she hadn't done it. Bec and Lleyton are set to do it and Britney has done it twice! Kimberley Foster asks why so many people are getting married young?
Whether it's because it's cool in Hollywood or simply that young people are reconnecting with the idea of getting hitched sooner rather than later in life, our attitudes to young marriage are changing. It seems that these days more of us aren't so completely opposed to the notion of walking down the aisle before we hit our mid-twenties.
Could it be that despite what the girls from Sex and the City have told us, today's modern relationships aren't so much about being casual in your thirties but being committed in your twenties?
In 2002, a CNN poll found that 63 per cent of people aged between 17 and 23 were seriously considering, or were in favour of young marriage. The following year, support for young marriage swelled to a staggering 84 per cent. By November 2004, MSNBC had reported a 17 per cent rise in young marriages within the United States.
In Australia, marriage is also finding renewed support with a study by the Australian Temperament Project (ATP) revealing that 55 per cent of 17 to 18-year-olds hope to be married within the next six to ten years. While in the UK, girls are reportedly planning to be married by the age of 25 – three years below the national average.
So, why are we in such a hurry to get to the altar? Are we reverting back to our parent's or grandparent's generation when marriage was expected of you while you were young?
According to Amanda Fairweather, a former year 12 student and writer for the Australian e-journal, Online Opinion, traditional marriage is what most young women seek. "They say history repeats in cycles; one generation will be a repeat of the grandparent's generation, but perhaps with the added knowledge of the parent's generation," she says.
Even so, there doesn't appear to be a standard reason for marrying young – after all, reasons for entering into marriage at any age can vary. Perhaps it is the desire for stability in an uncertain global environment or a change in our family beliefs system. Whatever is causing this resurgence in matrimonial popularity, you can be sure that celebrities aren't missing out; in fact, many are leading by example.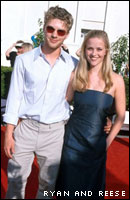 Tinsel town's recent young bride trend began in 1999 when a pregnant Reese Witherspoon married Ryan Phillippe when she was 23-years-old and he was 24. The following year, a 21-year-old Kate Hudson said "I do" to 34-year-old Chris Robinson.
Other celebs to have walked down the aisle early are LeAnne Rimes who was just 19 when she married Dean Sheremet, 21 and Michelle Branch who was 21 when she married Teddy Landau, 40. Even Nicky Hilton has dipped her toe the wedded waters by marrying and annulling Todd Meister when she was 20-years-old.
However, the youngest celebrity married couple to capitalise on their nuptials has to be Jessica Simpson and Nick Lachey who exchanged vows when she was 22 and he was 28. Their popularity has skyrocketed since they created Newlyweds, a reality TV show for MTV, which follows the first few years of their marriage.