Helen Lee – August 2004

People talk about it, then you see people using white tubes here there and everywhere. So what is it and why is Elizabeth Arden's Eight Hour Skin Protectant so popular?
The packing claims that Eight Hour Cream "soothes minor skin irritations, symptoms of chapping, peeling or flaking due to minor burns, sun burn, wind burn, scrapes, abrasions or cracked lips." And it's been on the market for over 70 years, with mother's passing the 'tradition' down from generation to generation. Liz Arden is said to have used the stuff on her horses! So does it work?
Well I had only bought my first tube of Eight Hour Cream about 6 months ago, but before I did I had found many many forum topics and articles dedicated to Eight Hour Cream. Some good, some bad and some that were just plain neutral. On the Vogue Australia Forum, a few girls raved about it while others just recommended you stick to the tried and tested Vaseline! Sadly I didn't think I wanted to put Vaseline on my sometimes dry heels. So out I went and brought myself a tube of Eight Hour Cream.
At first the smell was quite odd, it smelled sort of like your normal beauty products but sort of medicinal at the same time. My brother liked the smell, but it could be a guy thing.
I first tried it on as a lip balm, after all the gel like 'cream' resembled a lip balm more than a cream, and it came up with a nice glossy finish. But not too glossy a shine that you would get from a Lancome Juicy Tube or a MAC Lip Glass. It soothes dry and chapped lips and skin, and it's said that it is great as a on flight cream. But seeing as the only flights I've been on for the last few years is the one and a half hour flight between Melbourne and Sydney, I'm not exactly going to slather on the Eight Hour Cream! But many many reviews have praised the on flight uses of it.
So what isn't it good for? Well don't go putting it on open wounds or as a make up primer, as the body heat and the petrolatum jelly really don't make a 'solid' mix and your make up will come sliding off. Not a attractive look!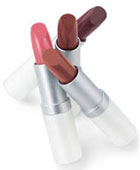 The cream has such a cult following that Elizabeth Arden recently released a Eight Hour Cream Lip Protectant Slicks with sheer colour – obviously for your lips. It comes in four practically shades and with a SPF15. I would love to try it if anyone from Liz Arden is reading this!
The main thing I love about Eight Hour Cream is that it's small enough to take everywhere with me and you only need a tiny little bit every time. So it lasts forever!
With celebrity fans like Catherine Zeta Jones, Jennifer Love Hewitt and Amanda Peet and make up artists like Karen Mitchell who often does Jessica Simpson's make up recommending you use Eight Hour Cream from "head to toe" (makeup411.com), isn't it about time you went out and brought a tube for yourself?