Michelle L – January 2005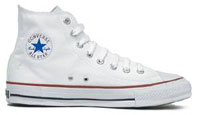 American Chuck Taylor introduced the Converse All Star Chuck Taylor's in 1917 primarily as basketball shoes. They have been the classic American shoe for decades, 'Chucks', as they are affectionately known, have evolved into a fashion classic all over the world.
The perfect alternative to the various high-tech, over-hyped sneakers other sports companies routinely throw at us, Chucks are simple, comfortable and do not look like they come with an instruction manual. Originally produced in only one style 'black and high' Chucks now come in an array of colours, prints, heights and materials. From the classic High Tops and Fold Over Canvas High Tops to Knee High and the more modern Low Cuts, Chucks are always instantly recognisable and covetable.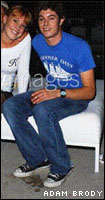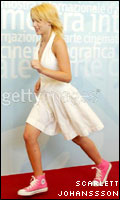 Chucks have many famous fans, of both sex's – from the cutie on The O.C, Adam Brody to Calvin Klein's it girl, Scarlett Johansson. Another notable devotee is the designer Marc Jacobs, who wears the iconic shoes when accepting applause after his fashion shows.
If you are after a pair of Chucks, go to the official Converse website – www.converse.com – to look at new styles and find stockists.